Welcome to Intermediate Camp – the perfect mix of traditional camp and elective programs!
Entering 1st & 2nd Grade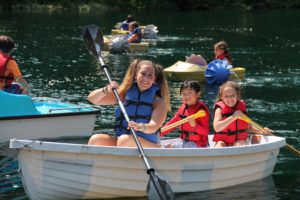 Where we combine the best of traditional camp with an introduction to our Workshop Program!
Daily instructional swim taught by American Red Cross Lifeguards
Daily recreational swim
Group activity periods (ranging from sports, playground, car wash and adventure challenge)
Introduction to our choice based program, they will participate in one workshop per day (a specialized activity period in sports, creative arts, science, performing arts, and/or enrichment that runs for one week in length)
Our Morning Rallies and Special Events add to the spirit and community feeling at Buckley
Entering 3rd & 4th Grade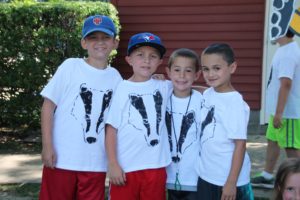 The perfect mix between elective and group experiences!
Ability to choose two workshops per day (specialized activities in sports, creative arts, science, STEM performing arts, and enrichment)
Daily instructional swim
Daily recreational swim
Two late nights at camp that includes special activities, an additional swim, and dinner
Our Morning Rallies and Special Events add to the spirit and community feeling at Buckley
What a Typical Day Looks Like
Entering 1st and 2nd Grade
9:00 AM
Arrival and Welcome
10:00 AM
Instructional Swim
11:00 AM
Car Wash / Boating / Slip N Slide / Go Karts (rotating activities that change each day)
12:15 PM
Workshop (camper's choice)
1:30 PM
Recreational Swim
2:30 PM
Sports / Tennis / Bungee Trampoline / GaGa (rotating activities that change each day)
3:15 PM
Playground / Yoga / Art / Cooking / Science (rotating activities that change each day)
Entering 3rd and 4th Grade
9:00 AM
Arrival and Welcome
10:00 AM
Morning Workshop (camper's choice)
11:30 AM
Instructional Swim
12:30 PM
Car Wash / Boating / Slip N Slide / Go Karts / Science / Cooking / Art (rotating activities that change each day)
1:30 PM
Sports / Tennis / Bungee Trampoline / GaGa / Yoga / Playground (rotating activities that change each day)
2:00 PM
Recreational Swim
2:30 PM
Afternoon Workshop (camper's choice)