Leadership Development, Job Training, Social Experience and lots of Fun!
Entering 10th & 11th Grade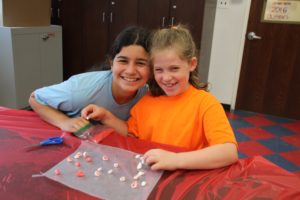 Our Counselor-in-Training (CITs) Program provides teens an opportunity to gain valuable work experience while having an amazing summer!  During our CIT Program, our teens learn the value of responsibility and they experience the joys of working with children through interactive activities.
During the majority of each day, CITs will work hands-on with campers in Junior Camp (ages 3-5), Intermediate Camp (ages 6-9) and/or a specialty area (such as sports, arts or aquatics).  Each afternoon, the CITs will participate in a mix of recreational activities, leadership development programs and job training.
Our goal is for each CIT to leave the summer ready to become a counselor.