Though the summer is coming to an end, the fall season can also be a fun time for your child. With leaves crowding the streets and nature at its finest, there's unlimited inspiration everywhere to spark your child's curiosity. As a parent, you can use this to your advantage when coming up with fun fall activities for your child.
Head to a Farm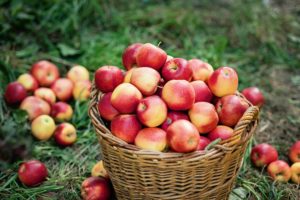 Fun fall activities usually take place outside since the weather isn't super cold just yet. This makes going to a farm the perfect fall activity for all members of the family!
Given the season, families have multiple options to choose from. One of our favorite things to do in the fall is head to an apple orchard! There are countless life memories to be made there. For example, apple picking is always an option, given that fall is prime time. You can also go to an apple cider mill and make your own cider, or go to an apple festival that has lots of fun events for you and your child.
If apples aren't up your alley, why not try for another timely fruit? Say, a pumpkin?!
Halloween is at the end of October, so pumpkin picking is another one of those fun fall activities you can partake in. Grab yourselves some pumpkins and you can either…
Carve them up for outside decorations

Roast the pumpkin seeds

Make pumpkin pie!!!
Fun Fall Activities Include Gardening!
As the weather turns colder, many parents are finding themselves stuck indoors more than they'd like. When you're cooped up in your house together with your child, it's easy for them to become bored and restless. One way to break out of this cycle is by doing fun fall activities that will keep you both active and engaged outside.
Gardening is a great way to get your child outside. It's one of those fun fall activities for the whole family. You can teach your child about what happens to plants during the different seasons, and how the food cycle works.
Gardening also presents a perfect opportunity for education! Getting your kids to garden can teach them about nutrition, on top of how to take care of vegetables and other living things! This helps foster responsibility. Self-confidence also comes into play when they learn to trust themselves and see the fruits (no pun intended!) of their labor.
Try Baking Some Fall-Related Recipes!
Fun fall activities aren't just limited to the outside! As the weather starts to get colder, your family may opt to stay inside. What better way to spend that indoors time than to bake some fall-related recipes?
Perhaps your family just came back from the farm where you picked some fresh apples or pumpkins. We love ourselves a good apple pie and even some pumpkin pie — the possibilities are endless!
There's nothing like the smell of freshly baked cookies or cake to get you in the mood for fall. Take some time with your child to make some fall-themed desserts — and with Halloween around the corner, you can even take it a step further and decorate them!
Exploring Imagination at Buckley
At Buckley, we create an environment that encourages your child to play, interact, and become inspired by the world around them. To learn more about Buckley's day camp offerings, please visit our website and call us today!